When it comes to scanning, there is no match for the quality of white light scanning capabilities.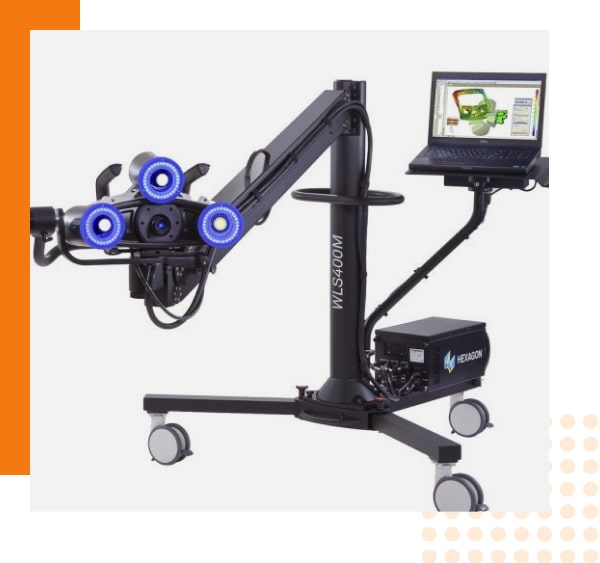 The Hexagon WLS400 represents the latest generation of Hexagon Manufacturing Intelligence White Light sensors, incorporating cutting-edge technologies such as high-resolution digital cameras, LED-based illumination, a carbon fiber structure, and rapid data acquisition and processing capabilities.
Designed for 3D metrology, quality inspection, and digitizing, the Hexagon WLS400M white light scanner is a manually operated system. It stands out with its unique measurement capabilities, highlighting its significant value across various industrial applications.
The sensor structure of the Hexagon WLS400M is built on a rigid carbon fiber base, providing a stable and protected support for all optical components. This construction ensures high reliability even under demanding conditions. Notably, the Hexagon WLS400M is the only white light system capable of operating in a handheld mode with direct triggering.
Operating the system involves using a standard laptop, which can be undocked for offline operations. Additionally, the laptop serves as an analysis and reporting station.
The Hexagon WLS400 sensor utilizes advanced LED (Light Emitting Diode) technology, enabling highly reliable measurements in challenging conditions.
Hexagon WLS400 integrated LED technology provides: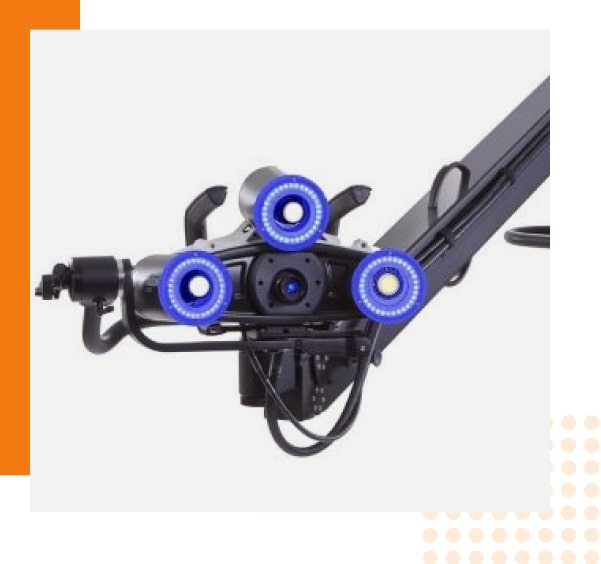 White light technical priciple
The Hexagon WLS400 sensor projects a random pattern on the object and triggers a simultaneous capture of the area of interest by its cameras. The images are correlated using proprietary algorithms to create a 3D point cloud representation of the area. The sensor also acquires clear black-and-white images used for accurate measurement of specific features such as holes and edges. By combining sensor technology with CoreView software the system can generate a unified 3D inspection report for small to large objects.