FLP Carbon Fiber Cold Air Intake Kit (2018 – 2021) –
MUSTANG GT( Part # FP – FMGT – 18 – 21)
HOLIDAY SPECIAL PRICE $849.99 complete kit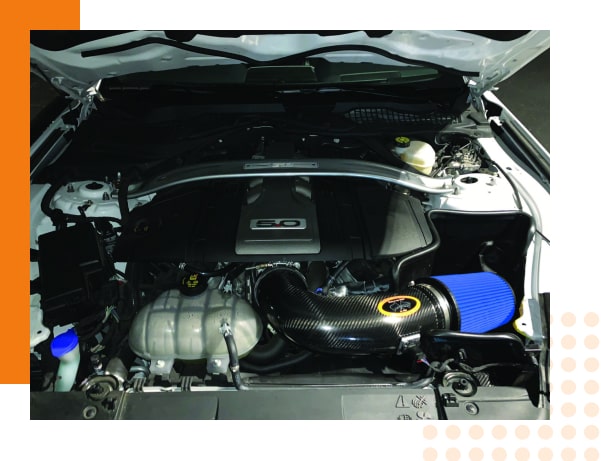 FINISHLINE is no stranger to manufacturingCarbon Fiber Cold Air Intake Tubes. We havebeen manufacturing (CFCAI) for over 25 plusyears. We have manufactured (CFCAI) for allthe BIG name brand companies.
Check back with us soon! We arecontinuously adding new makesand models to our cold air intakeproduct line. Look for yours, Coming soon!